Soccer players love for the game
An interview with two freshman varsity girls soccer players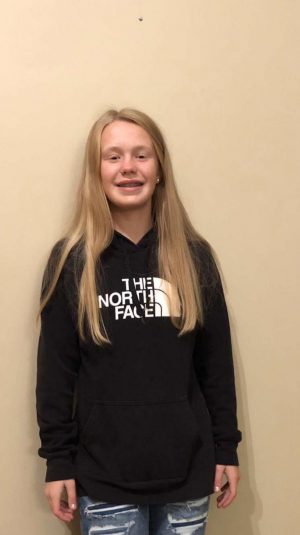 Freshman Ali Owens has been playing soccer since she was five years old and has been hooked on it ever since. Owens  was happy to find out that she would not only be playing for the SFHS varsity team, but also starting. 
"(I was) kind of surprised," said Owens when she found out she would be playing varsity. "I thought I would just play when someone needed a sub." 
Owens was surprised to find out how laid back,  but how much more conditioning varsity soccer was compared to club soccer, which she described as "high intensity." She loves how much fun she has while playing with others who love the same sport.
One thing Owens would like to accomplish would be to score a header goal. In the coming years she is looking forward to team bonding and making more great soccer memories as a team.
Gabby Rignell first started playing soccer at the age of four. She started playing high school soccer, in middle school, but was only allowed to play jv2 because she was not yet in high school. Since coming to the high school, she has worked hard to become a freshman on the varsity team.
"I'm not used to playing girls that are older than I am," said Rignell, "so it's a new experience." 
Rignell  loves how much fun it is to play with the older girls, because of how supportive they all are. She describes it as " playing with her big sisters."
One thing Rignell  would love to help her team do this year is, not only make it to state, but win it. She hopes to improve her skills and continue winning games in the coming years.