In the St. Francis High School parking lot there a many different makes and models, but one maroon truck stood out, because of the big dent in the rear passengers door.
The owner of the truck is Jameson Klukas, but he doesn't know how the truck got the dent all he knows is that it came on the truck when he got it.
Klukas drives a 1998 GMC C1500, it has a V6, 5 speed manual and he said he learned to drive manual when he was 10 years old. 
"I've had it for a year and a half or two years," said Klukas. 
Story continues below advertisement
Klukas got the truck for free, because it was his grandpa's farm truck. 
"It was a farm truck for 20 years and it has 150,000 miles," said Klukas. 
Although he has never had an issue with the truck, he  did replace the interior, because the seats were ripped and in poor condition.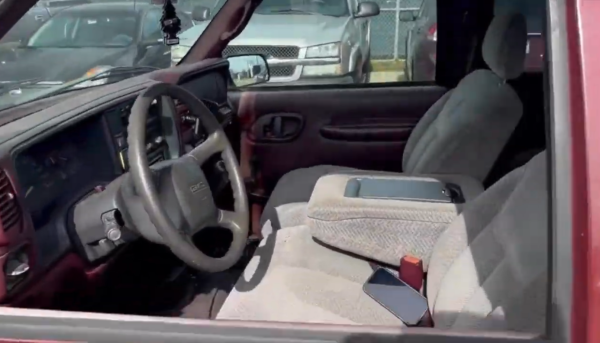 Once the snow flies, Klukas loves doing donuts in parking lots. 
 "I enjoy driving manual," Klukas said, "it's super fun in the winter."