5 Minutes of Fame: Tony Pepperoni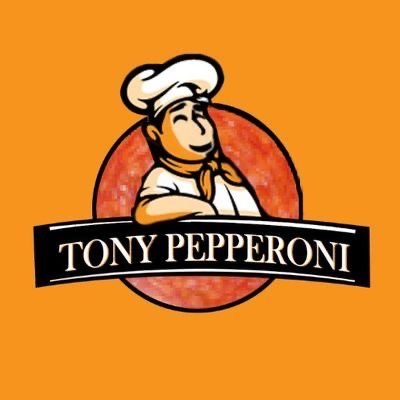 Weird Al Yankovic is the biggest-selling comedy recording artist of all time, who got his start by sending in tapes of him playing the accordion to a radio show as a teenager. He has now won 5 Grammys and many awards, becoming a pop culture icon with his comedic parodies of modern songs. There is a student who looks up to Weird Al and is following in his path.
"I just use Weird Al Yankovic as an influence," said Jaydin Bollman, a junior at Saint Francis High School, "because parodies is kind of a funny thing, so I thought it would be a good idea to use my brand and just use that as a way to be comedic."
Jaydin Bollman participates in choir and the Madrigal Singers. He continues his interest in music outside of school under his second identity, Tony Pepperoni. He says he has been making music for roughly 2 years.
"It gives me something to do when I don't have anything to do," said Bollman, "and it helps me use some of my comedic lines that I think of."
Bollman enjoys making music and feels like he is very well supported by his peers and family, saying "It's usually a hit, and supported by a lot of people."
Many people have purchased his merchandise which consists of clothes with his logo on it, and wear them often. Bollman feels happy with his music and does it in order to make others happy as well.
"I feel like it also brings out a lot of smiles from other people who listen to the music." said Bollman.
 He posts most of his content to Youtube or Soundcloud. Bollman says you can come find him if you would like to purchase some of his merchandise, selling t-shirts for $12 and sweatshirts for $25. Bollman wants everybody to be ready for his new album Pizza World.
You can find his music on Youtube or Soundcloud by searching for Tony Pepperoni. He has numerous songs such as "Pizza Gang", "This is my Pizza", and many others.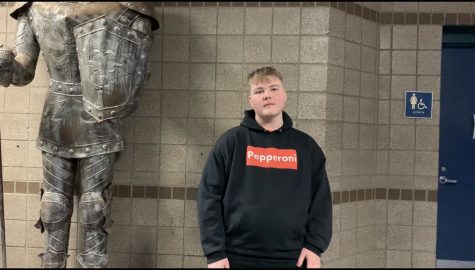 Pictured Above: Jaydin Bollman (Tony Pepperoni), SFHS Junior