Newest addition to social studies department shares his story
With nearly 30 years as a teacher, Thomas Franta joins SFHS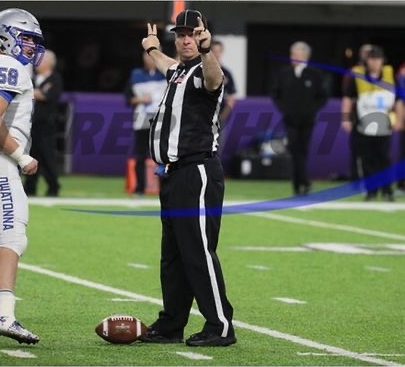 The social studies wing has a new addition this year which has nothing to do with the recent construction. 
Thomas Franta was hired this summer to take the place of Dan Hackbarth who took a leave of absence at the end of last school year. Even though Franta is new to St. Francis, he actually has about 30 years of experience in other districts. 
 'I taught at Irondale High School for 25 years and then I was up in Blackduck, Minnesota by Bemidj for the last two years teaching middle school," said Franta. "So, I'm really happy to be out of the middle school and up at Saint Francis."
Franta believes SFHS is a great opportunity. 
"So far the students have been excellent," said Franta. 
. Franta likes the Staff as well. 
"The social studies Department rocks and they're full of positive energy and vigor and I appreciate that as well." said Franta.
Although he enjoys his time at school, he also has a number of hobbies he enjoys outside teaching. He drives a limo and refs highschool football games. Franta has been refereeing football games for almost 40 years now. 
"I like to be very active," said Franta. 
He also enjoys hunting, fishing, and taking pictures of nature. Often he brings those photographs into his classroom to share with students. 
He  really likes the adjustment moving to highschool from middle school. 
"I'm comparing them (students) to last year's middle schoolers, so it's really awesome," he said. "I've got Juniors and Seniors that are awesome, hard workers and respectful, I really appreciate that."