New start for gymnasts
With the season kicking off, young members hope for a memorable season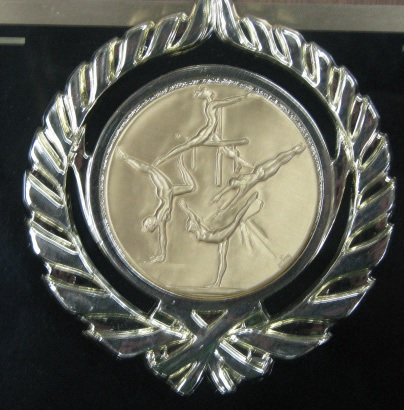 The girls gymnastics season is just around the corner. This year's team consists of 16 girls with quite a few new girls joining the team.
The new head coach is Chelsea Lindeman, and assistant coach is Michelle Keenan who was previously head coach for six years before taking a year off last season. The captains are sophomores, Andi Frank and Natalie Wasche.
Assistant coach, Michelle Keenan is looking forward to the upcoming season.
"A lot of new girls. [We'll] see what kind of talent they will bring in," said coach Keenan.
Sophomore captain Natalie Wasche says she likes seeing all the new people come out for the team and setting goals for herself.
Morgan Goebel, a freshman who is new to the team this year, says she is excited and nervous for the season to start.
The girls began captains' practice on Tuesday, November 5 and begin regular practice on Monday, November 11 for their winter season.
Most of these girls have been training almost their whole lives. Wasche has been in gymnastics for 12 years and Goebel has been in gymnastics for 10 years.
Wasche's most memorable moment in gymnastics so far has been going to state freshman year.
"[My favorite thing in gymnastics] is reaching individual goals and team goals," said Wasche
By the end of the season, Goebel hopes to compete varsity on at least two events.
Last year the teams meets and practices were moved to the middle school.
"I wish it could be at the high school because it is a high school sport," said coach Keenan.
Keenan, Wasche, and Goebel have all said their favorite event is bars. Keenan was a DIII national champion in the event.
Their first meet is home on December 3 at the middle school. Wasche is very optimistic about the upcoming season.
"I hope it will go good and the team will be close,"
she said.
Leave a Comment