Award Winner McLean
Teacher Tim McLean wins social studies teacher of the year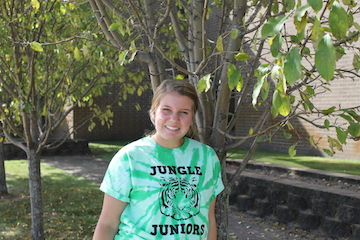 More stories from Cassidy Adamson
Ted Gehring, a former teacher at the high school, nominated social studies teacher, Tim McLean for the FOX Top Teacher Award.
Once Gehring wrote a letter nominating him, they contacted McLean and told him he was nominated and needed to submit credentials. He also needed some letters of recommendation.
"Mr. McLean asked me to write a letter on his behalf and of course I was honored to do," said former teacher, Bo Stevens.
Almost 1,000 teachers were nominated for this award and only nine winners were chosen by the judging panel.
"I don't know what makes me the best teacher but it means I've been doing this an awfully long time," said McLean.
In Steven's recommendation, he mentioned how much McLean loves teaching social studies. "He's out in the hall trying to recruit free lessons," said Stevens.
Stevens said he doesn't think a day goes by where McLean isn't contacted by a former student asking for his advice on a college paper or a job interview.
"Mr. McLean is in touch with so many former students," said Stevens, "Because they want to be in touch with him."
McLean will receive $900 from M&I Bank to use for classroom supplies, a Subway sandwich party with 100 people he chooses, and recognition on FOX 9 News.
"It's gonna be a wonderful memory," said McLean, "I've had thousands of kids and I've worked with hundreds of fantastic teachers."
McLean has encouraged younger teachers to pursue more social studies education. Gehring is pursuing his Masters Degree because of encouragement from McLean.
"He's fun to be around and he knows so much, so it's great to learn from him," said senior Jake Vanness.
There will be a thirty-minute special on FOX 9 showing all nine of the Top Teacher Award winners on Friday, June 11, 9:30-10:00 p.m. during the evening news.
"He has continued to improve his own knowledge in social studies. He is a student himself all the time," said Stevens.
View Comments (6)