Fall Round-Up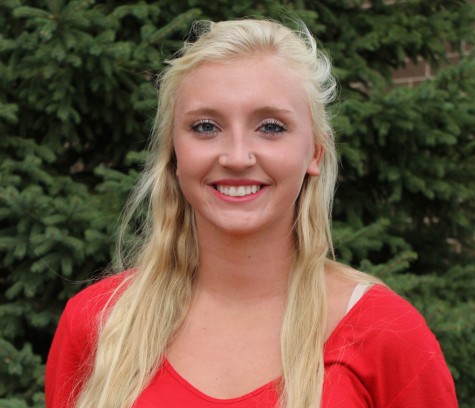 More stories from Anna Burdorf
With the Saints' 38-43 loss of the football 7AAAAA conference championship in Bemidji, the fall sports season came to an end.
Football
Earlier in the season, captain Ron Olson felt good going into sections as did captain John Santiago.
"The season is going good," said Santiago. "[We put in] lots of hard work and it feels like we will finish strong."
Saints football had one of its most successful seasons, with Santiago being nominated for USA Today High School Sports MVP for the football season. Out of 10 originally nominated players, Santiago was in the final three and he was voted co-MVP of the Mississippi Eight Blue Division. Santiago finished with 1,859 yards on 165 carries and 24 touchdowns. According to KARE-11, he rushed for over 3,300 yards in his three-year career. He has verbally committed to North Dakota and was named to the KARE-11 All-Metro Offensive Team on Friday.
Girls Soccer
Girls soccer had a decent season with a record of 10-8.
"Overall I think we improved as it went and we all got closer and that helped us work better together, it ended way too soon,"said junior captain, Sammie Zgutowicz.
Boys Soccer
Jumping into boys soccer, they also had a decent season with a record of 5-9. They made it to the first section game but ended the season with a loss to Centennial.
"We grew a lot of players and the season went excellent," said Boys Soccer Captain Max Meyers.
Girls Tennis
"It was a fun season, we have a tough conference and a younger team, but we pulled through in a lot of matches and the season ended up going well," said captain Megan Deans.
Dance Team
The girls dance team performed during halftime at the home varsity football games.
"The season overall went well and lots of improvements were made individually," said captain Courtney Medenwaldt.
Volleyball
Girls volleyball also made it into sections, but lost in the final matches against Cambridge.
Cross Country
"This year we had a lot of younger runners and it was fun to see them evolve as runners just pushing themselves at practice and at meets," said captain, Madi Berwald.
Leave a Comment