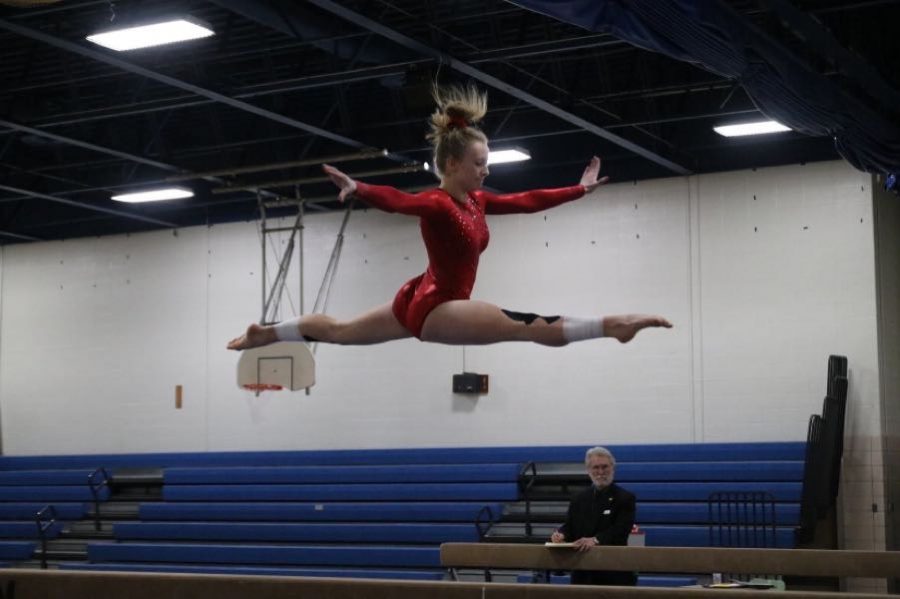 Patricia Frank
Last year, junior Allie Frank had the opportunity to compete with the best gymnasts in the Minnesota State High School League. As she faces her season this year, she hopes she will only get better.
Frank, who is currently a junior at SFHS, is captain of the SFHS gymnastics team and has been since her freshman year. 
Frank's talent was apparent early on.  
"I was really nervous that I was taking on such a responsibility being one of the younger ones of the team, but I was excited to help lead my team in the best ways possible," said Frank. 
She started her high school gymnastics career when she was in seventh grade.  Frank leads the team through her exceptional skill and positive attitude. 
"Allie always inspires me to do my best at practice," said Frank's team member, Riley Lawin. "She always puts others before herself and she is always willing to help a teammate out."
Allie was not alone in her gymnastics journey, however. Her older sister Andi Frank has been a role model since she was young. 
"My sister and I both started at the same time," said Frank, "And you know me, as the younger sister, always wanted to do what Andi did, but I ended up loving the sport."  
In addition to her sister, Frank's mom Patricia has spent a large portion of her life participating in gymnastics. 
"I love watching Allie compete," said Patricia, "since I live through her gymnastics career."
 During her 2018-2019 season Frank made it to state. 
"It was rewarding to make one of my dreams when I was little come true," said Frank. " It made me even more determined to be better the next year.