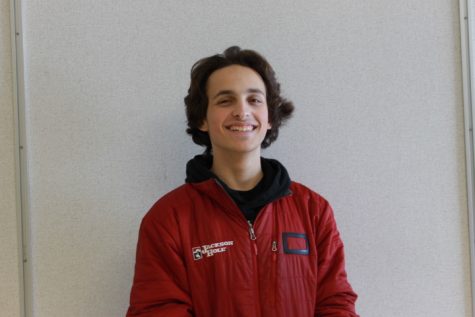 Montana Levy is a senior at Saint Francis High School. During the summer Montana enjoyed going to his cabin. His cabin is on Long Lake in Aitkin MN.
There are many things to enjoy up north, however Montana has a favorite moment.
"Waking up to the sun rising over the lake is very beautiful," he said.
He also loves to get out on the water.
"My favorite activity is jetskiing," he said.
Montana had lots of opportunities to go north.
"My Dad and his girlfriend go every weekend," he said. - Profile by Casey Shields
Montana Levy, Writer
Feb 07, 2018

Apple Introduces iPhone X and 8

(Story)